DONOR RECOGNITION STRATEGY & ENVIRONMENTAL DESIGN
Kelowna General Hospital Foundation
KELOWNA GENERAL HOSPITAL FOUNDATION
NICU Ward
The KGH Foundation requested a unique way to recognize donors to the "Giving Giggles" campaign that helped raise more that $3 Million towards KGH's new Perinatal Unit. The project scope included developing a visual theme that would run throughout the ward. The project included a donor recognition board, hallway and window graphics, curate placement of imagery, development of a room donor recognition signage plan.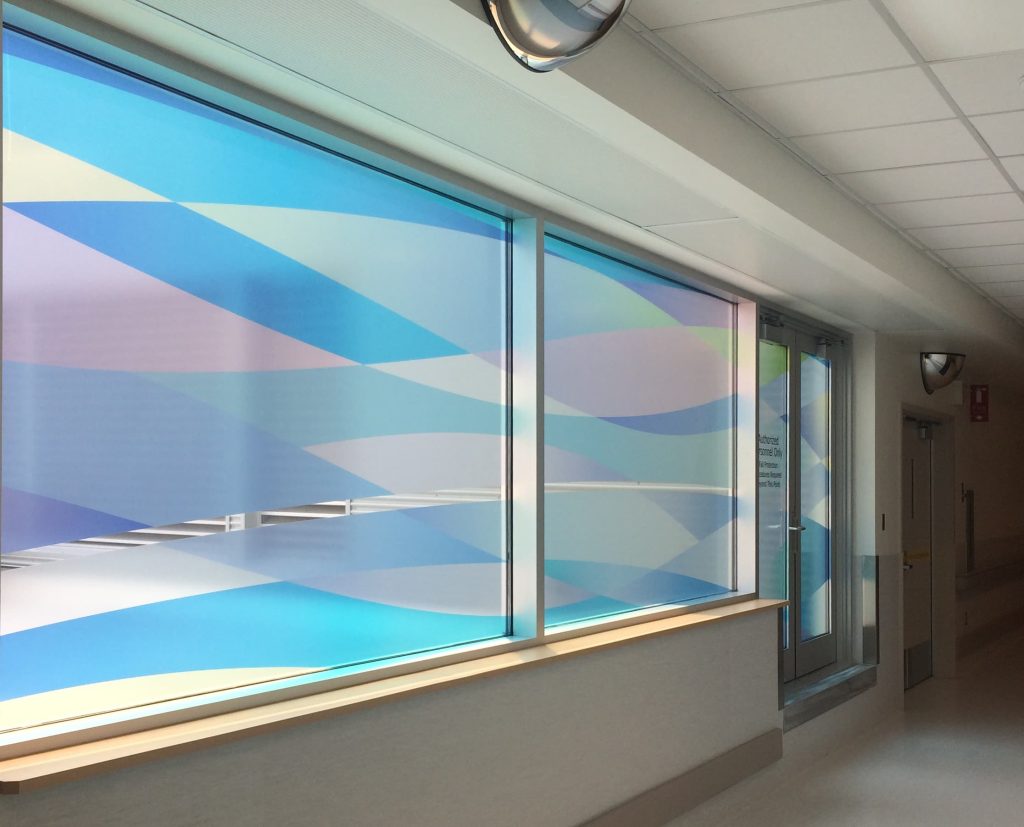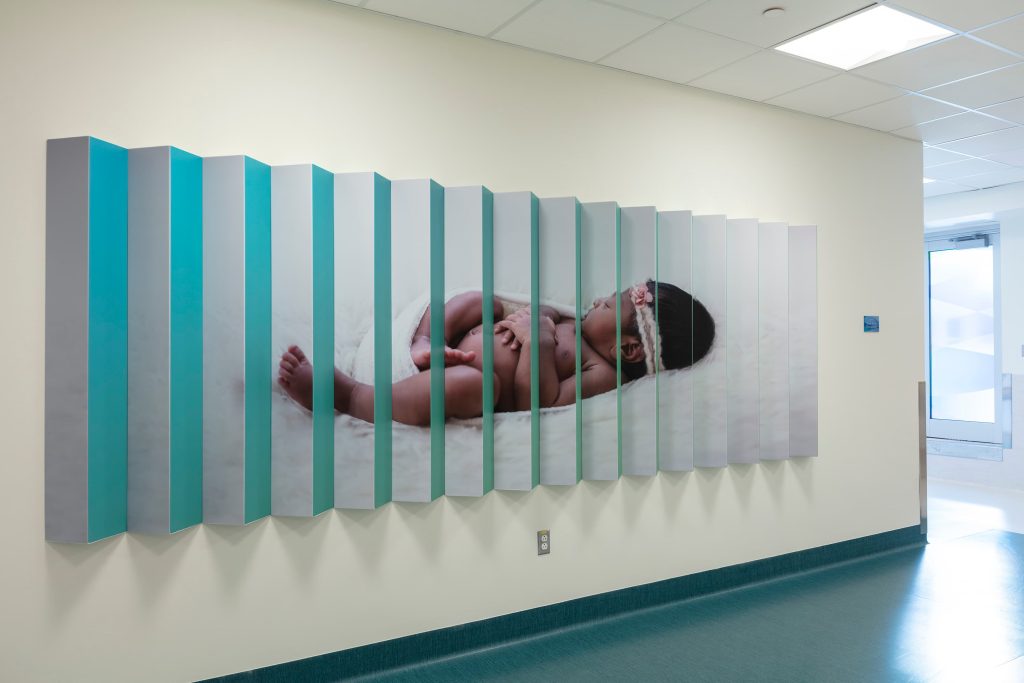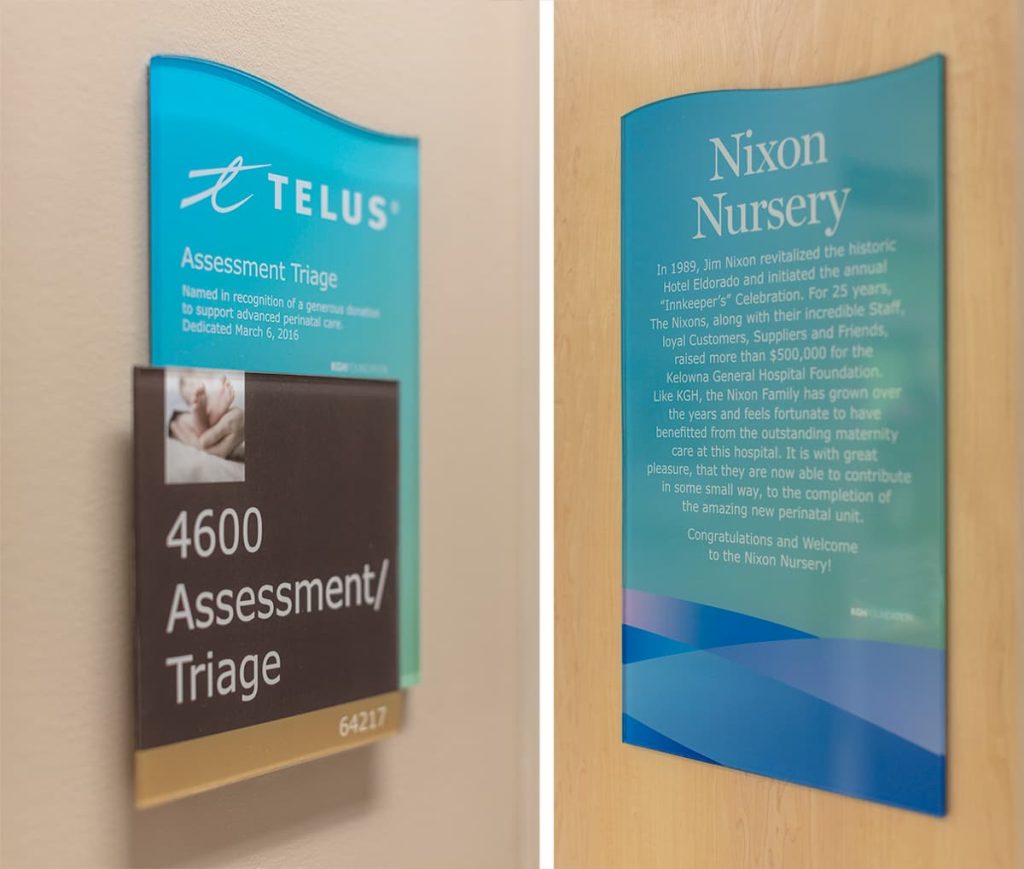 White Heart Project
The KGH Foundation wanted to acknowledge the tireless efforts of hospital staff and volunteers during the Covid crisis. A busy area of the hospital was used as a temporary gallery to showcase some of them and their stories. The look and feel is based on photo walls found at parents and grandparents homes.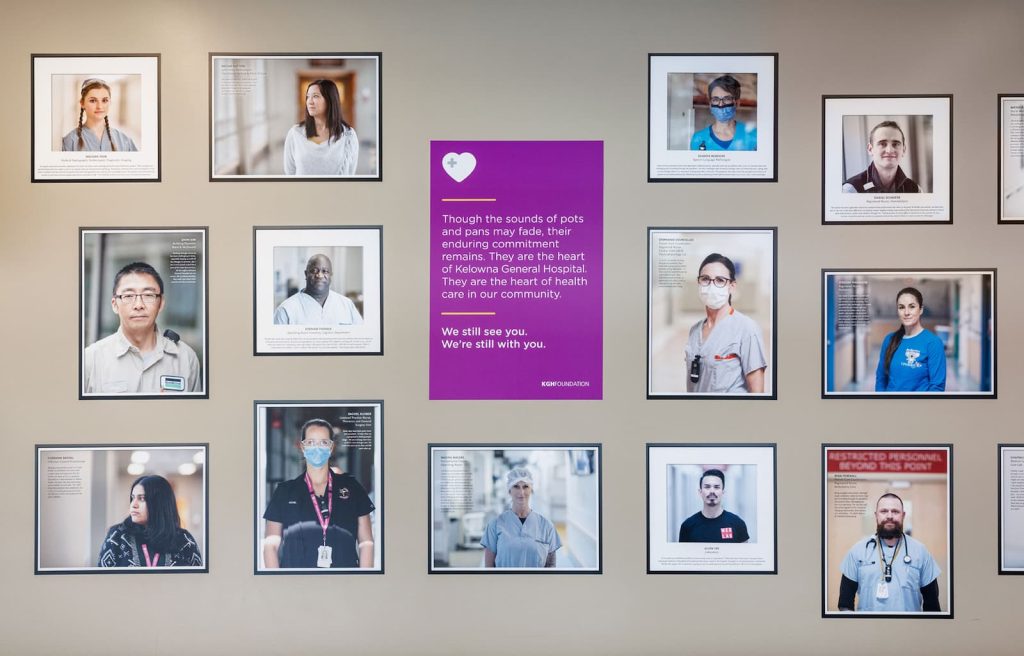 Marshall Eliuk Cardiac Interventional & Advanced Heart Rhythm Program Donor Recognition Wall
The KGH Foundation required a donor recognition wall design that was in keeping with the fund raising campaigns' over all look and feel. The wall concept is based on the campaign logo.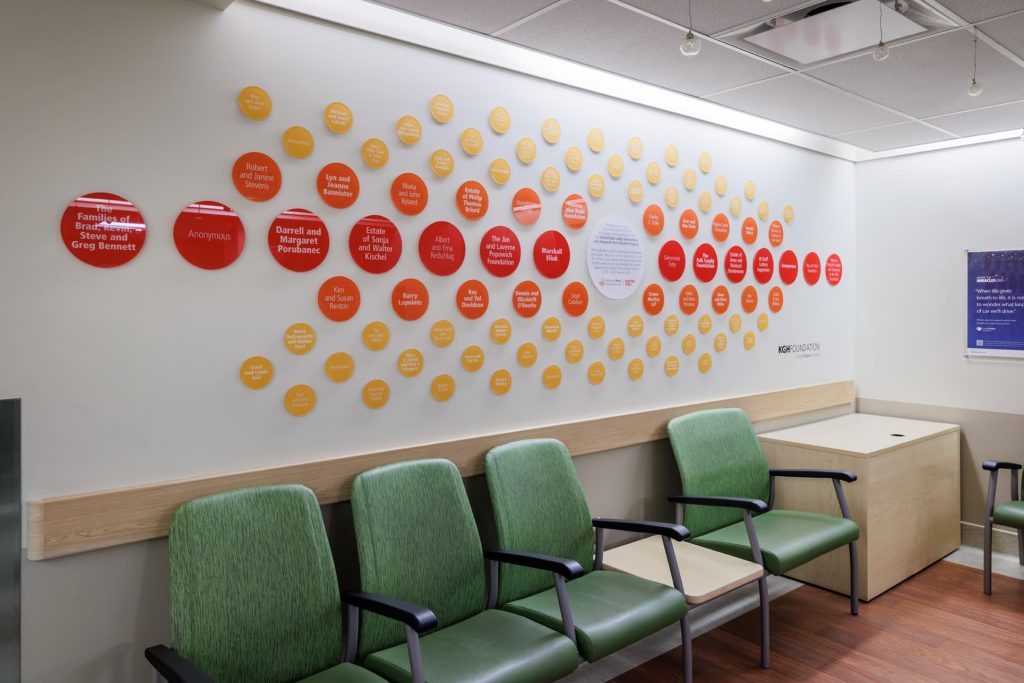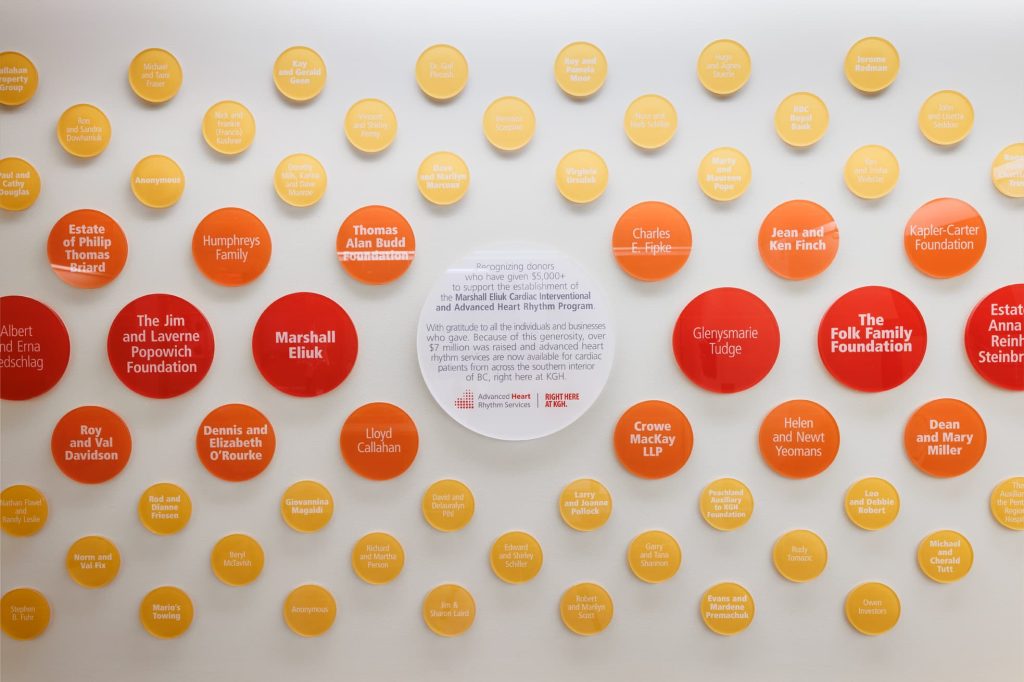 Work done: concept development, illustration, maquette development, working drawings, project management, and over see final installation
Every Moment Matters Donor Recognition Wall
After the success of the Every Moment Matters campaign, we were tasked to develop a unique donor wall. The 110' long wall features quotes that tell the story of how donors, family's in need, and medical staff are connected to help make Kelowna General Hospital a better resource in the community. The different level of donors are featured on elegant sculpted plaques that draw the viewer in.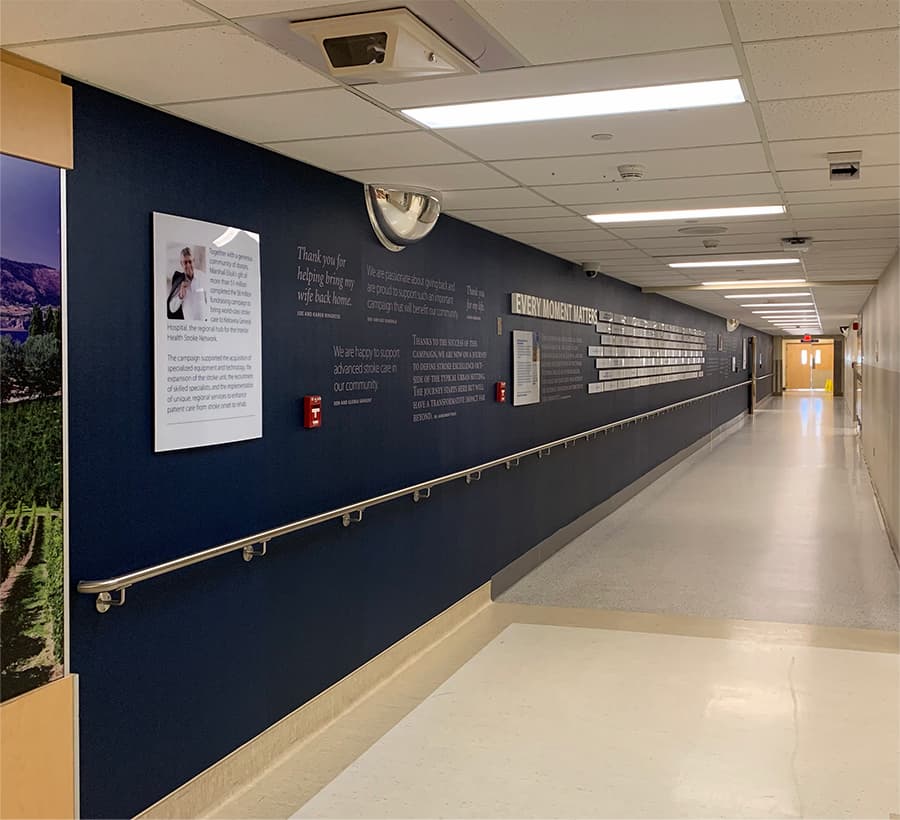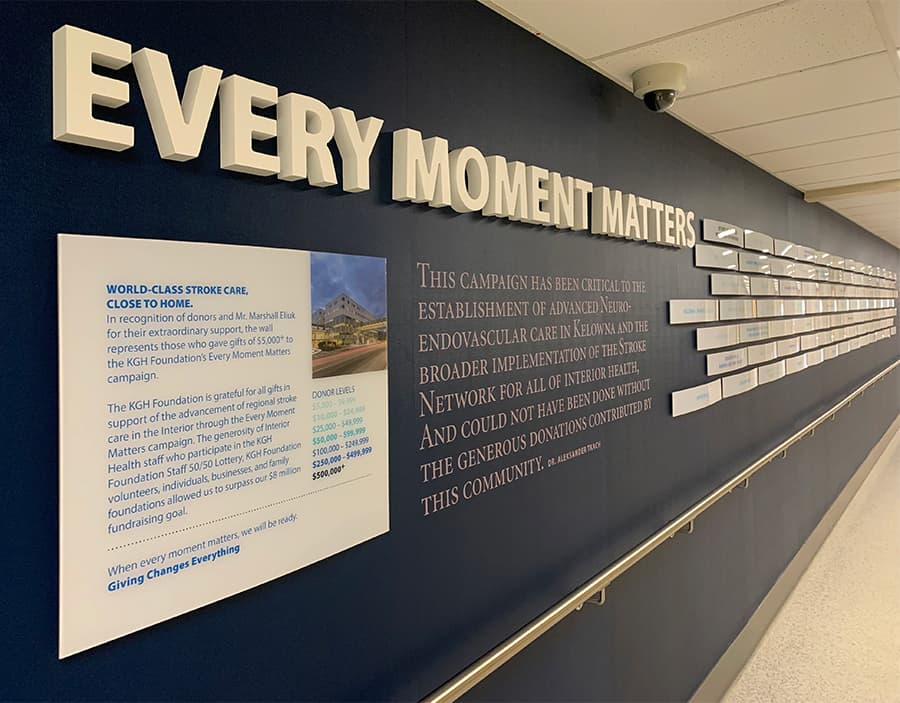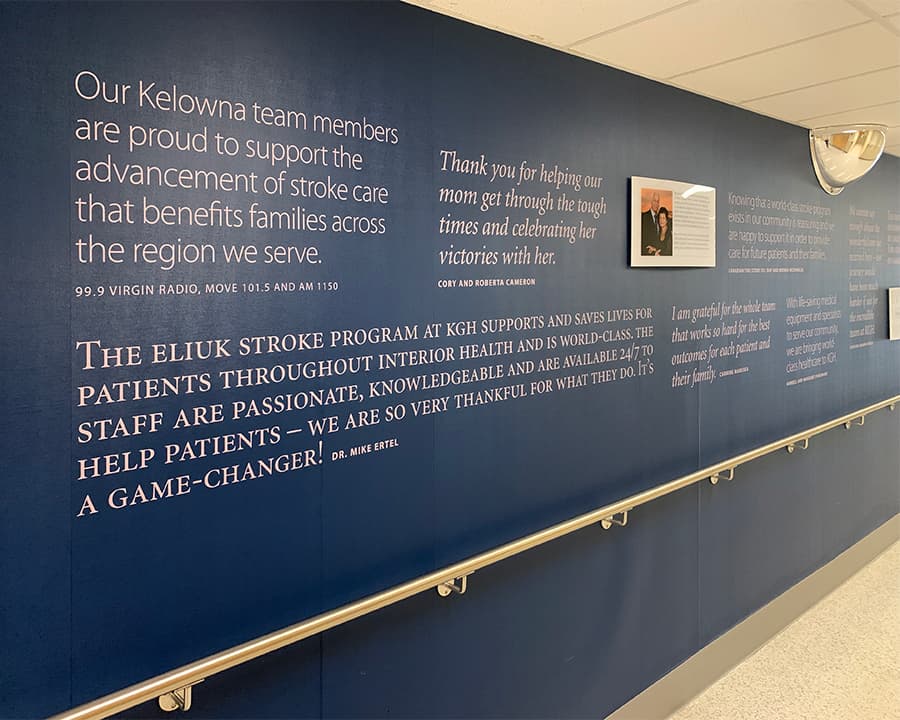 Work done: concept development, illustration, maquette development, working drawings, project management, and over see final installation