BRANDING & MARKETING PROMOTIONAL MATERIALS
Across The Lake Swim Marketing Materials
This event is near and dear to me. When I started swimming everyone around me talked about this event and how much fun it is. After I completed my first swim across Okanagan Lake, I was hooked. Since then, I have gone on to join the board and coach newbie open water swimmers to help prepare them for their first ATLS event.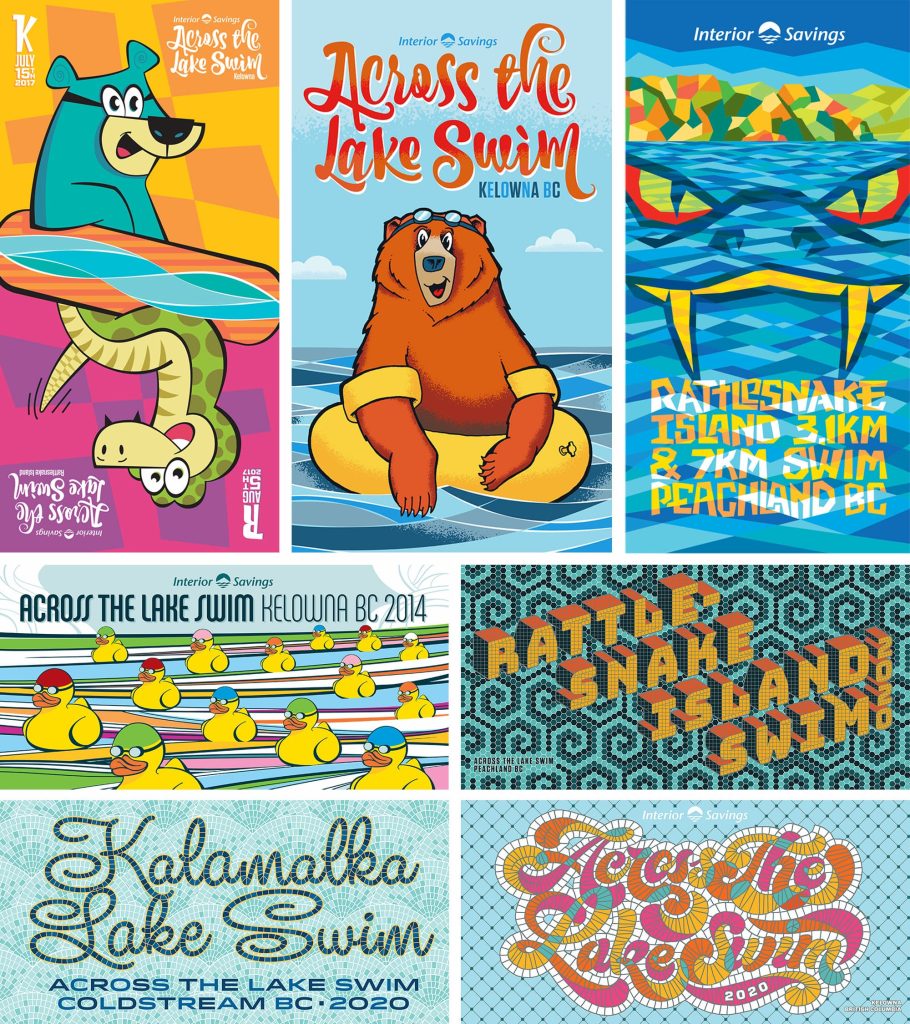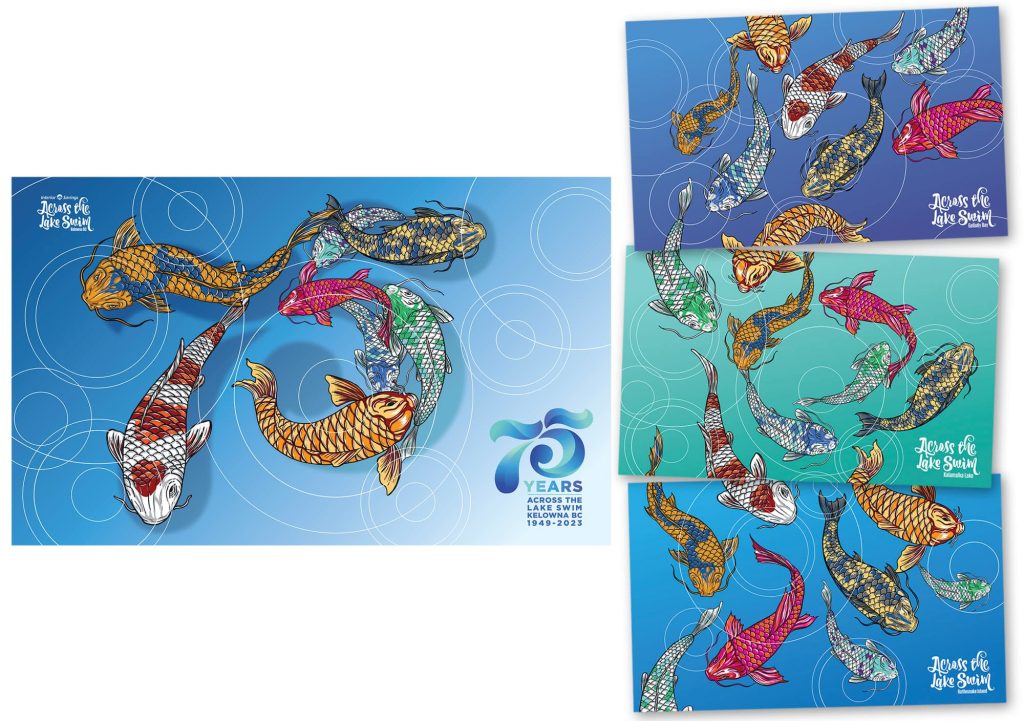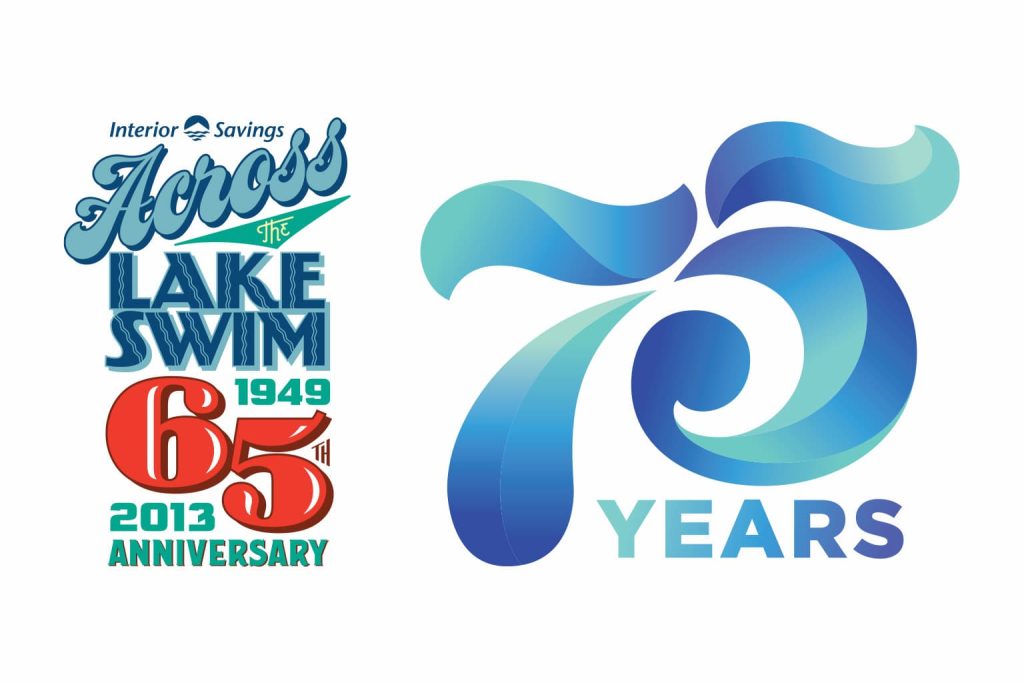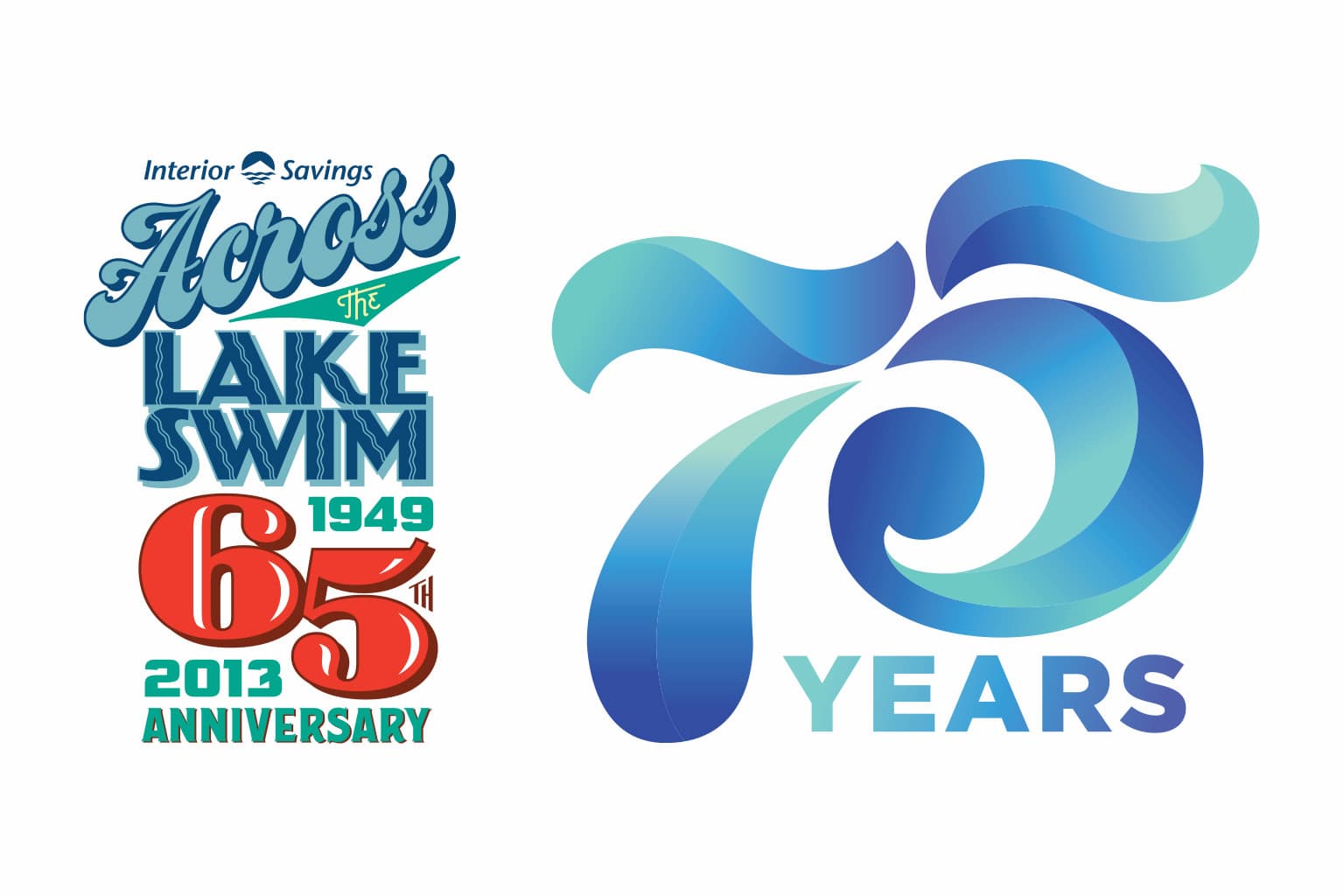 This annual event has grown to be Canada's largest and longest running open water swim. It is a safe, family focused introduction to open water swimming. New and seasoned swimmers of all ages participate every year. I have a great deal of fun designing the give away items and many of the marketing pieces for this community focused event.

Each participant gets a swag bag that includes a custom beach towel. Each year the towel has a new theme and design. Shown are some of the towels we have produced.

Work done: logo design, brand management, design and illustration of towels with matching swim caps, posters, stickers, flip flops, signage, vehicle wraps, trophy case design, and anniversary logos.